Dave Sjuggerud
financial consultant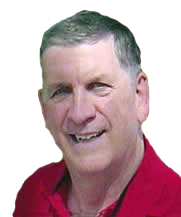 ---
---
Dave is a native of northern Wisconsin. He graduated from the US Naval Academy and completed a Navy career as a fighter pilot and aviation engineering procurement specialist.
He attended Navy flight school, the Navy Test Pilot's school, and flew combat missions during the Vietnam war.
Dave then entered the aerospace business with McDonnell-Douglas, Lockheed-Martin and L-3 Communications where he specialized in the training systems and simulation markets. Dave was a GM of McDonnell's Training Systems in Denver for three years, and led L-3Comm Orlando operations for six years.
Dave joined KIG to follow his life long interests in investments and to be involved with the increasing impacts of globalization on economics and finances hoping that his experience can contribute to client investment success. This new career move followed the encouragement of his oldest son, Steve, who is the editor of TRUE WEALTH, a monthly investment newsletter, and who is President of Investment U, a web-based forum for investment education and advice.
Dave's investment experience and business education includes an MBA from George Washington U and a Financial Planning Certificate from the University of Central Florida. His years of personal investment experience includes stocks and mutual funds, private placement investments, 401K and IRA holdings, real estate holdings, some precious metals holdings, buying collectibles at one time (stamps), and even some foreign currency investments.
Dave and Jean have two children. They've traveled the world on business and pleasure.
---
BrokerCheck is a free tool to research the background and experience of financial brokers, advisers and firms.